Standard Upsetting Rebar Coupler
Specifications
Rebar couplers are designed to produce a full strength mechanical joint between reinforcing
bars, replacing the need for lap splices. Aleono Standard Upsetting Rebar Coupler is diameter 16 mm to 40 mm,It is broadly applied to tunnel, tower, bridge, subway and high buildings. Aleono Standard Rebar Coupler including Standard coupler, left-handed & right-handed coupler & Transition coupler.
Standard Rebar Coupler is adopted under normal circumstances.

1. Size: 16mm-40mm.
2. Raw Material: Carbon steel ASTM 1045 / Alloy steel ASTM 5140 (40Cr).
3. Type: Standard Type, Left-Handed &Right-Handed Type, Transition Type.
4. Tensile strength could reach 110% of mother material.
5. Suitable Rebar: HRB335,HRB400,HRB500 and Equivalent Rebars.
Product Advantage
1. Raw material-saving, high energy conversation, high work efficiency, no flame, no pollution, not influenced by weather and work-site.
2. Low cost, simple operation.
3. Low dimension precision, reliable quality and Stable performance.
4. High strength, tensile test usually more than 600 Mpa, tensile strength can reach 110% of yield
strength of parent rebar.
5. Can be prefabricated and shorten construction period.
6. According to inspection of National Construction Quality Supervision and Testing Center the rebar coupler joint performance has reached JGJ107-2016 standard for the Grade I splicing rebar joint.
7. OEM available.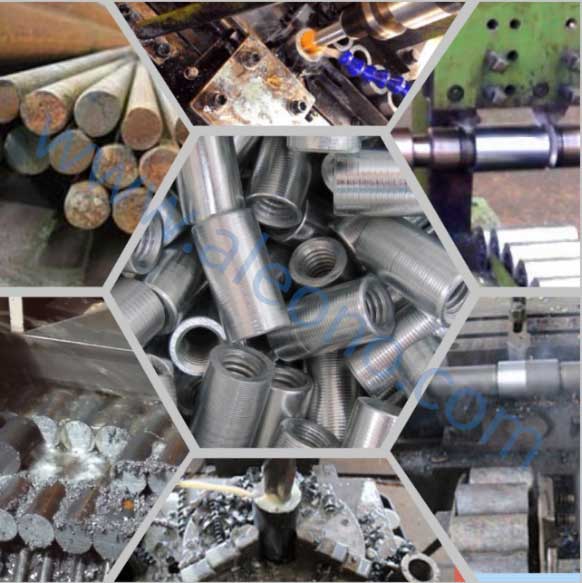 Related Testing
1. Tensile strength = 1.1 x tensile strength reinforced (usually more than 600MPA).
2. Fatigue test: 2 million times fatigue strength test, connect in good condition.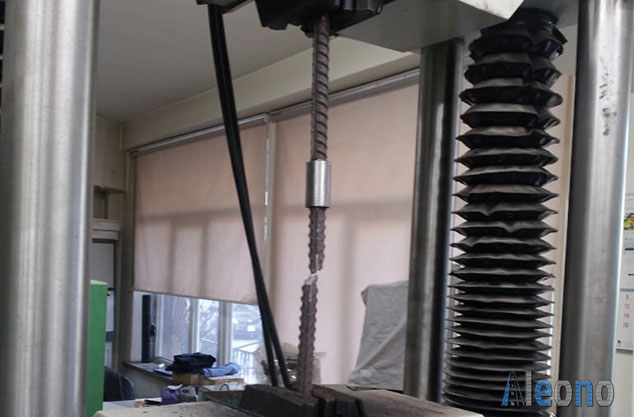 Packaging & Delivery
Carton &Wooden Pallets. Products also can be packed according to customer's special demands.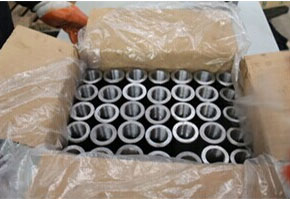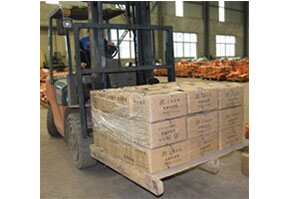 Aleono Standard Upsetting Rebar Coupler Parameters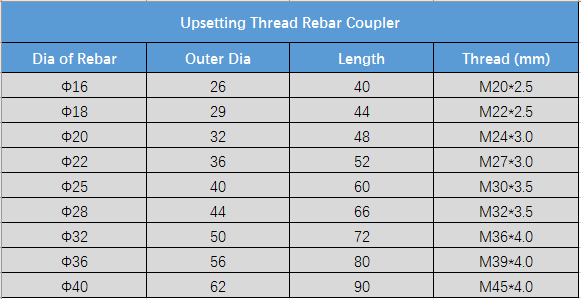 Comments Rating
( reviews)