Standard Upsetting Coupler
Specifications
Aleono Upsetting Parallel Threaded Rebar Coupler is designed to produce a full strength mechanical joint between reinforcing bars with upsetting ends. It is used for rebar mechanical splicing in the concrete structure. It can connect re-bars of same or different diameters laterally, vertically and slantingly. It is broadly applied to the Tunnel, Tower, Bridge, Subway, Airport, Nuclear Power Station, High Rise Building and more. Aleono Parallel Thread Rebar Coupler including Standard Upsetting Coupler, Position Upsetting Coupler,  Transition Upsetting Coupler and more.

Standard Upsetting Coupler is designed to splice upsetting reinforcing bars with the same diameter, and at least one rebar is not limited to the rotation and axial movement. The coupler has a single right-handed female thread from one side to the other. Each end of the inner hole has the moderate chamfer.
It is mostly adopted under Base Slab and middle section of R.C. Column.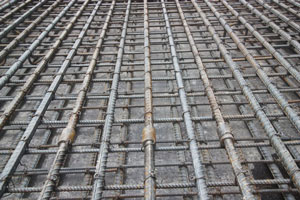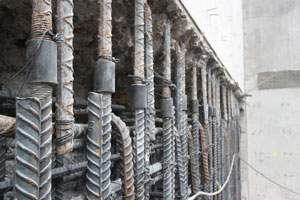 Technical Parameters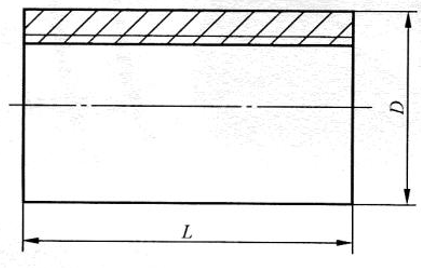 Standard Upsetting Coupler

Dia of Rebar

Outer Dia

Length

Thread (mm)

Ф16

26

40

M20*2.5

Ф18

29

44

M22*2.5

Ф20

32

48

M24*3.0

Ф22

36

52

M27*3.0

Ф25

40

60

M30*3.5

Ф28

44

66

M32*3.5

Ф32

50

72

M36*4.0

Ф36

56

80

M39*4.0

Ф40

62

90

M45*4.0
Product Advantage
Raw material-saving, high energy saving, high work efficiency.

Construction Environmental Protection. no flame, no noise pollution.

It is not be affected by the chemical compositions and types of reinforced bars and won't be influenced by weather and work-site.

Low cost, simple operation.

Can be prefabricated and the construction period can be shortened.

High dimension precision, reliable quality and Stable performance.

High strength. The tensile strength usually more than 600 Mpa, it can reach 110% of yield strength of parent rebar.

 After 2 million times of fatigue strength test, the connection is in good condition.

According to the inspection of National Construction Quality Supervision and Testing Center, the rebar coupler joint performance has reached the Grade I splicing rebar joint of JGJ107-2016 Industry Standard.

Raw Material
45# Carbon Steel
Chemical
composition

(%)

C

Si

Mn

Cr

Ni

Cu

0.42-0.50

0.17-0.37

0.50-0.80

0.25

0.30

0.25

Mechanical
property

Yield strength

Tensile strength

355 Mpa

600  Mpa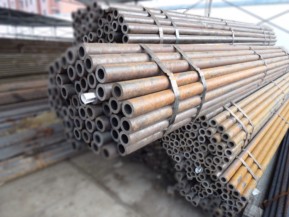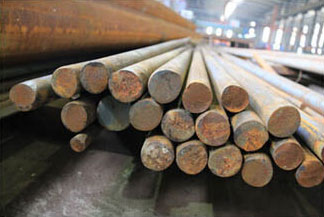 Production Processes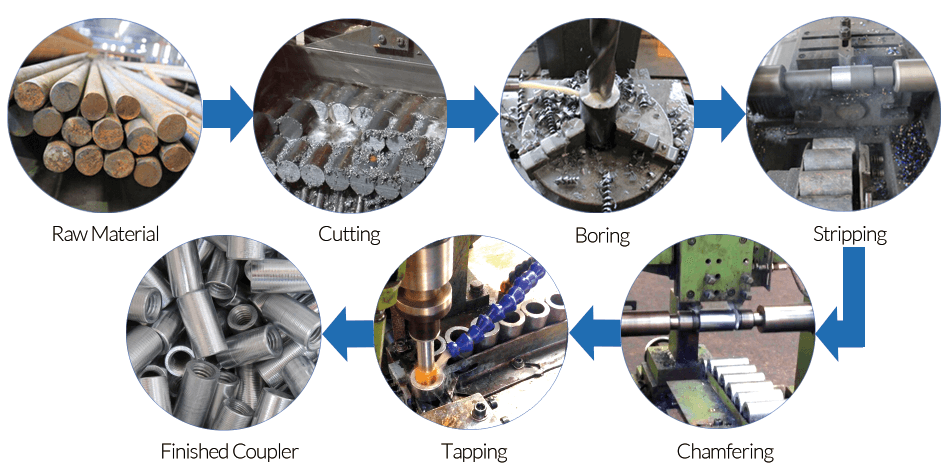 Quality Control

Certificate: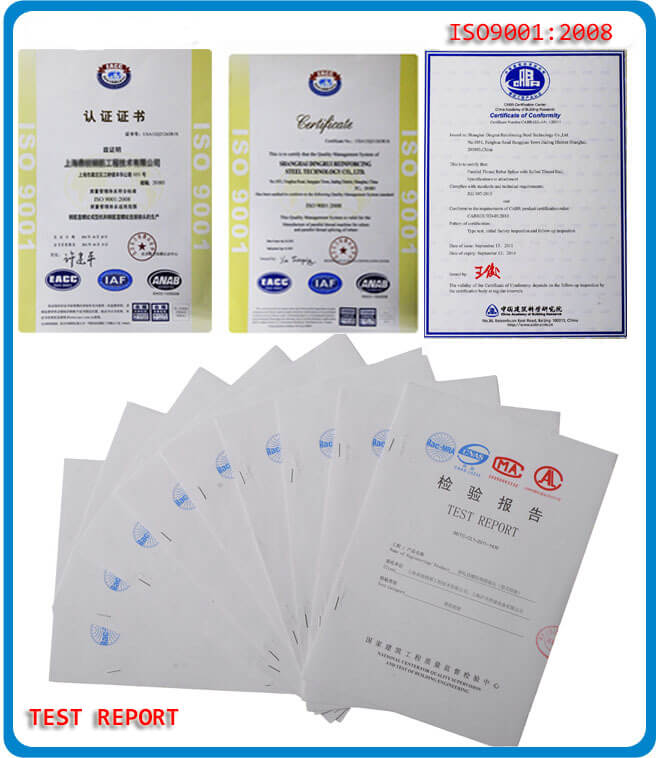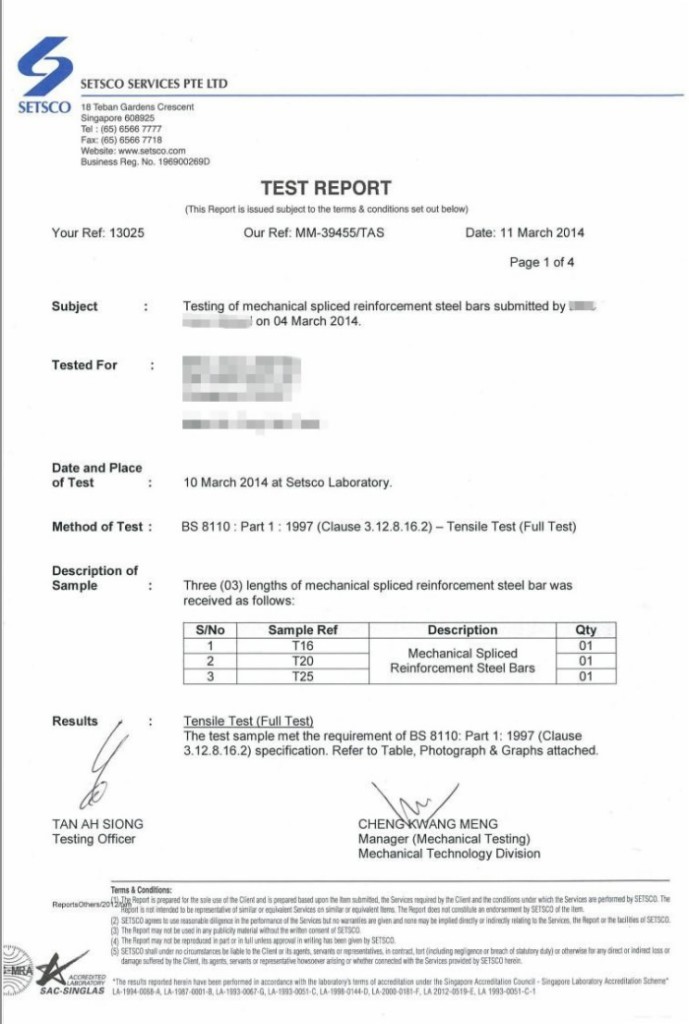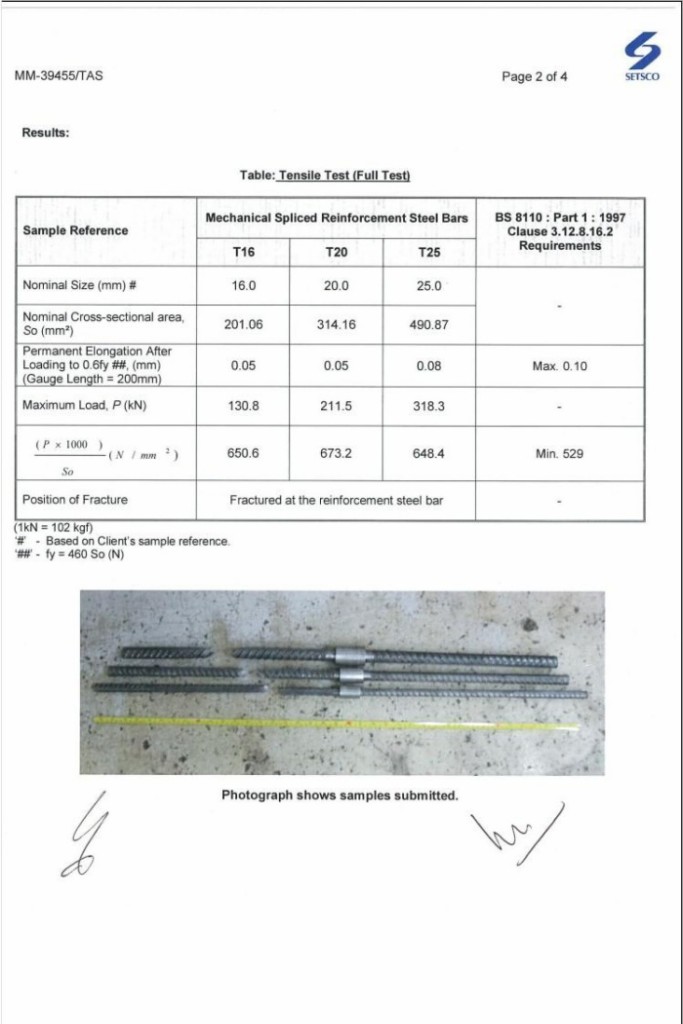 Packaging
PP Woven Bags are used inside, Wooden Case is used outside. Products also can be packed according to customer's special demands.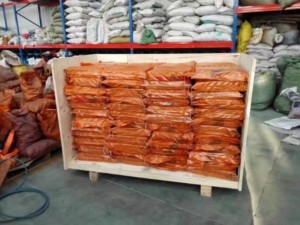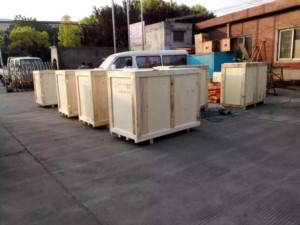 Protection
To prevent dust and debris into the rebar coupler, we suggest you protect the coupler with Protective Cap before you use it.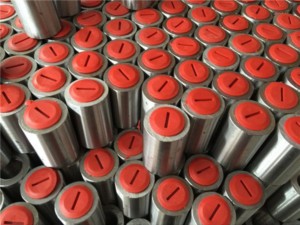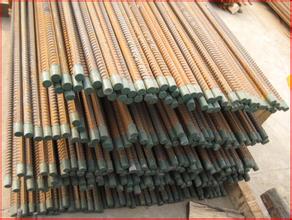 Operation
First of all, you should process thread on the upset rebar end, ensure these two rebar threaded sectors with right-handed thread and the same diameter.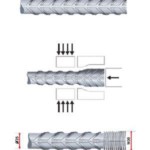 (1) Cut the rebar end with the Rebar Sawing Machine, ensure the cut surface is flat.
(2) Enlarge the rebar end with the Rebar Upsetting Machine,  ensure the upset end can meet the requirements of rebar thread processing, and the length of upsetting rebar end should be more than 1/2 of the coupler length.
(3) Cutting Thread on the upsetting rebar end with the Rebar Threading Machine.
Then splice the upset reinforcing bars.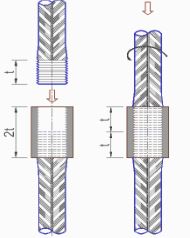 (1) Rotate the coupler to one rebar threaded sector.
(2) Screw the other rebar threaded sector into the coupler, ensure these two rebar ends are touched to each other, and the exposedly effective threads of two sides are the same and not more than 1P. Then Tighten the rebar with torque spanner or socket wrench.
Application Jobsites
Application Projects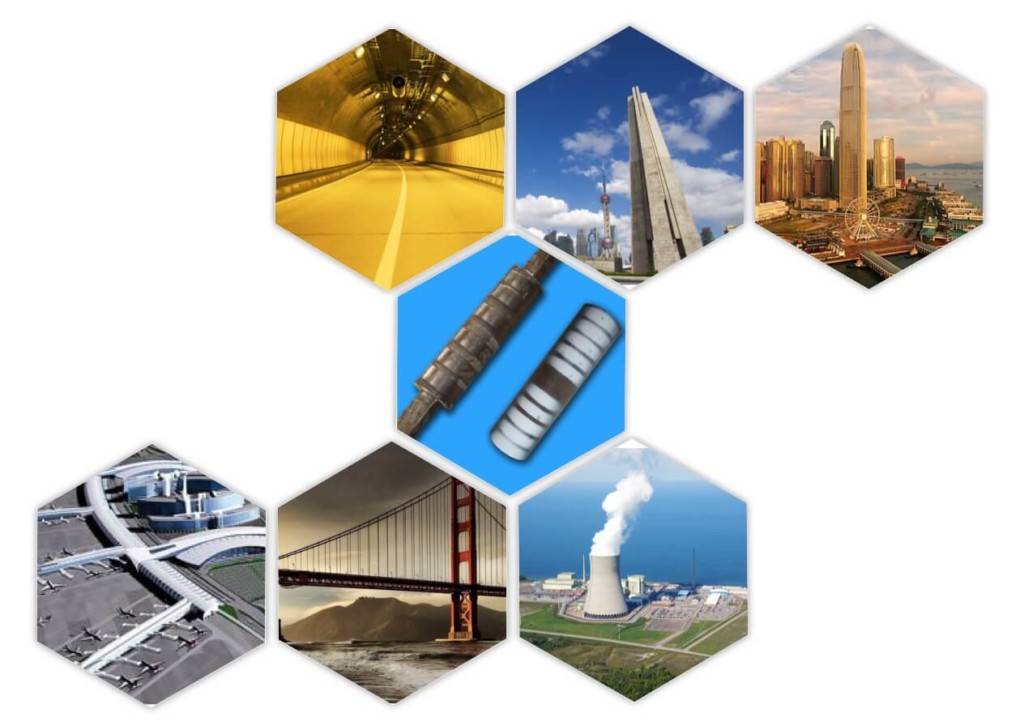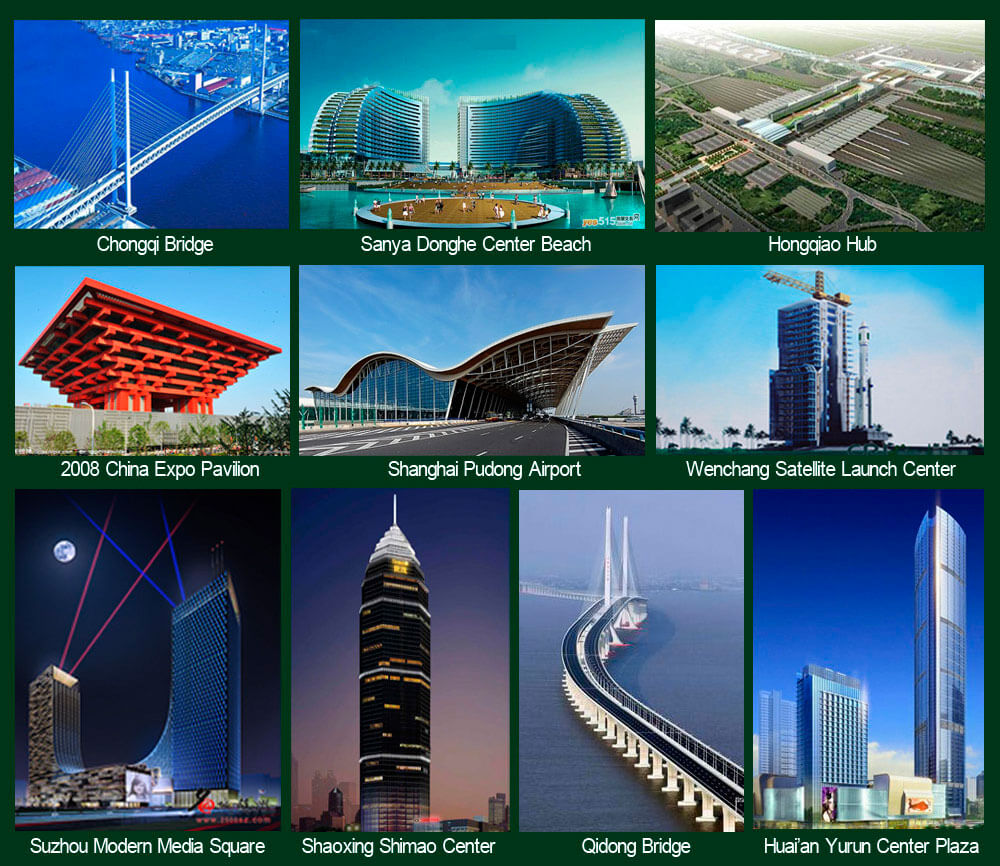 Matching Products of Standard Upsetting Rebar Coupler