Do you know what is rebar coupler? Do you know how to use it?
Rebar Coupler, also known as mechanical rebar connections or mechanical splices, are used to join lengths of rebar together. the rebar coupler is a renewal and development of traditional way welding the rebar.In the construction industry, the traditional methods such as lap rebar connections, welding or other connections,no matter from the connection quality, efficiency or operability,they all can not meet the demand of the rapid development of the construction industry. At the other hand, rebar coupler has all of the features desirable in the rebar joining system combined with simplicity of installation.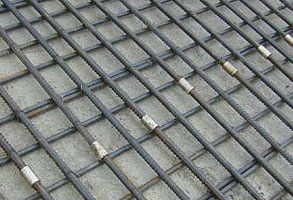 The appliance of rebar coupler is actually very widespread.For examples,the cold extrusion coupler mainly used for horizontal rebar;and the parallel thread type all suit for the horizontal and street directions. It is mostly used in bridge, tunnel, building and other construction projects.
If you are interested in the rebar coupler, welcome to contact us!